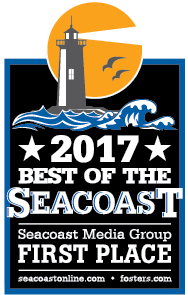 At Wink Salon and Spa, we consider each client an individual with his or her own needs and desires. We strive to fulfill those needs and desires with the best talent and service available.
Our professional staff provides personalized service to you and every member of your family. And while others may offer similar products and services, Wink offers you more–an experience you won't soon forget.
The Wink Experience
As part of your Wink experience, we feel strongly that your visit should be both comfortable and stress free. We offer ample and free parking just steps away from our door so you'll never have to worry about finding a spot. We know that your time and money are valuable. That's why we will always offer products and services that fit your schedule, budget, and lifestyle.
Whether you're an individual who needs a quick trim and style, or a large wedding party who wants to come in and enjoy a wine and cheese platter while preparing for the big day, Wink is fully prepared to adapt to your needs at a price you can afford.
Wink in the Community
And while our commitment to our clients is our first priority, we also feel strongly that we should give back to the community we're a part of. Wink is an active participant in a variety of local charities, including local breast cancer events and the local food pantry. We are always looking for ways to put beauty in our community.
Personal, Professional & Unparalleled
Simply put, Wink offers a personalized and professional experience that is unparalleled; whether you are relaxing with a pedicure, shopping in our boutique, or changing your look with cut and color, your appearance and comfort are our highest priority.
In the meantime, we encourage you to look around our website and see what we have to offer. Better yet, stop in and visit with us. We'd love to see you!
Careers at Wink
We are always looking for talented staff to compliment our team.
Contact us with your information or forward a resume to info@winksalonandspa.com.We look forward to meeting you!